Program Overview
The United States Department of Agriculture's Natural Resource Conservation Service (USDA NRCS) has set aside funds to assist landowners in 28 towns in northwest Massachusetts through a new regional partnership called the Western Massachusetts Woodlands for Wildlife.
Landowners in this region will receive help applying for NRCS funds from the Massachusetts Forest Alliance.
Through the Environmental Quality Incentives Program (EQIP), NRCS provides financial assistance for landowners to implement conservation practices that benefit soil, water, air, plants and animals. EQIP addresses natural resource concerns including improvement of water quality, water conservation, reducing greenhouse gases, improving wildlife habitat, and controlling invasive plant species.
Below is a partial list of forestry related conservation practices eligible for EQIP funds:
(Additional stewardship practices may also be eligible)
Erosion control on existing forest roads
Early successional habitat
Firebreaks
Forest stand improvement
Invasive species control
Mast/apple tree release
Riparian forest buffers
Tree and shrub planting, pruning and site preparation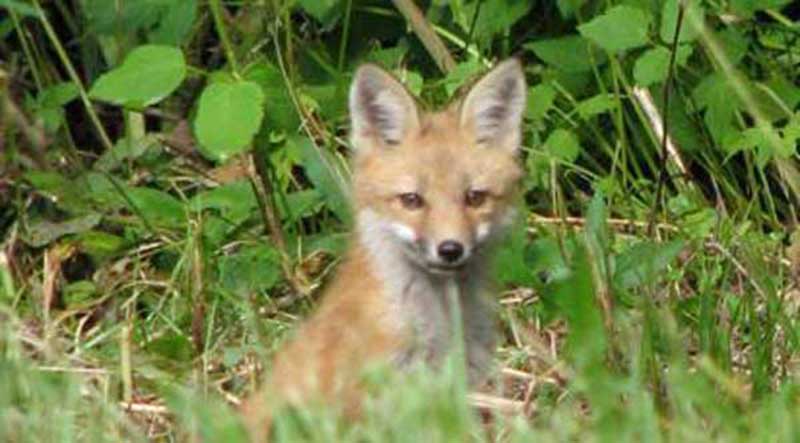 About NRCS
The USDA Natural Resource Conservation Service works with agricultural and forest producers to protect and conserve natural resource on our nation's private lands.
NRCS administers conservation programs funded primarily through the current Farm Bill, and offers financial and technical assistance to landowners to address high priority resource concerns through the implementation of conservation practices.

Eligibility
Landowners who have a Forest Stewardship Plan with a Bird Habitat Assessment are eligible to apply for EQIP funds. EQIP applications will be accepted on a continuous basis throughout the year.
A Forest Stewardship Plan must be completed before an application can be reviewed and approved for funding.
NRCS has set aside funding for the following towns to improve wildlife habitat in private woodlands:
Adams, Ashfield, Buckland, Charlemont, Cheshire, Chesterfield, Clarksburg, Colrain, Conway, Cummington, Florida, Goshen, Hawley, Health, Hinsdale, Leyden, Monroe, New Ashford, North Adams, Peru, Plainfield, Rowe, Savoy, Shelburne, Williamsburg, Williamstown, Windsor, Worthington.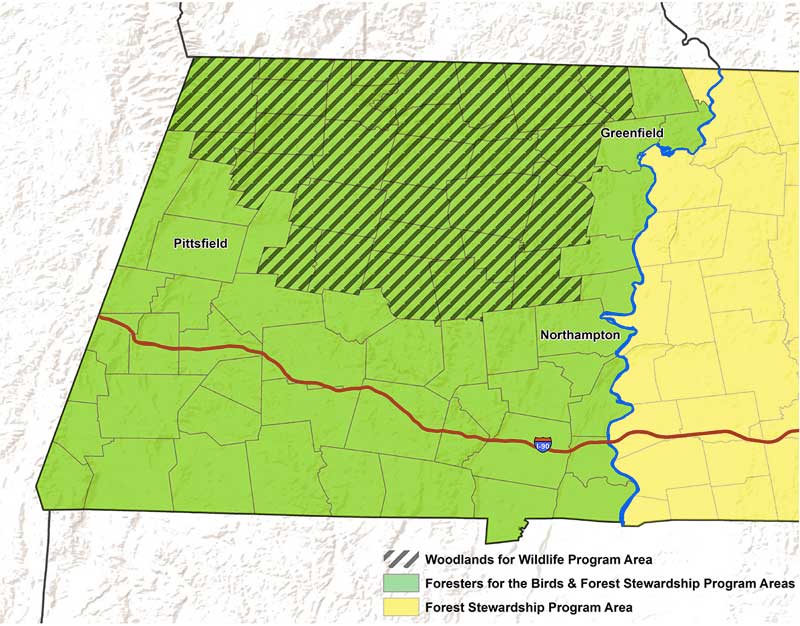 How to Apply
Through the Western Massachusetts Woodlands for Wildlife partnership, the Massachusetts Forest Alliance (MFA) will provide assistance with the application process.
For assistance, contact the Massachusetts Forest Alliance:
Charlie Thompson, President: wmwoodwild@massforestalliance.org
Nathan L'Etoile, Executive Director: nletoile@massforestalliance.org
Click here EQIP Application Forms to review the EQIP Application forms.

More Information