About Us

The Massachusetts Woodlands Institute (MWI) is a non-profit organization that encourages and assists landowners in responsibly managing their woodlands. We believe that taking an active role in managing your woods will benefit wildlife, the local community and economy, and can provide you with financial, recreational, and personal rewards.
MWI is subsidiary organization of the Franklin Land Trust (FLT), and is housed at shared offices in Shelburne Falls, MA. By working with FLT, we are able to offer expertise and assistance to landowners about permanently conserving their land, as well as managing and caring for the land.
MWI administers the Massachusetts Department of Conservation and Recreation's Forest Stewardship Program and the Foresters for the Birds Program in partnership with MA Department of Conservation and Recreation (DCR). We also partner with Massachusetts Audubon, the Massachusetts Forest Alliance, and the USDA Natural Resource Conservation Service (NRCS) to help landowners access funding to implement their plans through the Western Massachusetts Woodlands for Wildlife project.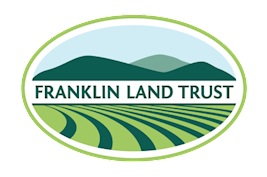 Partnerships
The Massachusetts Woodlands Institute partners with regional and statewide organizations to help landowners build healthier woodlands and wildlife habitat.
Partners include:
We are working together to provide expertise, assistance and funding for landowners who want to develop long-term plans for their forests, create habitat for wildlife, and work toward enriching the land we value.
Through this partnership landowners can get funding for:
MA DCR's Forest Stewardship Plans: available to all Massachusetts landowners
MA DCR's Bird Habitat Assessment Plans: available to Massachusetts landowners with a Forest Stewardship Plan in all towns west of the Connecticut River
Western Mass Woodlands for Wildlife: Funding is set aside for forestry practices through the USDA Natural Resource Conservation Service (NRCS) Environmental Quality Incentive Program (EQIP) is available to landowners in 28 towns in northwest Massachusetts

Contact Us
Massachusetts Woodlands Institute
PO Box 450
5 Mechanic St
Shelburne Falls, MA 01370
(413) 625-9151


Wendy Ferris, Director of Community Outreach
wendy@masswoodlands.org
Emily Boss, Director
emily@masswoodlands.org
Melissa Patterson, Program Coordinator
melissa@masswoodlands.org